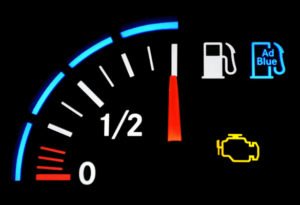 Whenever you drive a truck with an SCR system, you risk to spend upwards to £4000 on SCR system repair as well as letting your clients or partners down.
And it is not a secret how the SCR system works and why it fails: multiple sensors pick up the emission levels at different stages of breaking down the noxious gases, making sure that each step meets the set requirements of the EU emission standards.
If any of these sensors fail or pick up even a small irregularity within the process, the SCR system will shut down and their vehicle will go into LIMP mode after some amount of time. What's more is that when you realise the vehicle does not rely on the SCR system to function properly, it is then that the frustration kicks in.
The DTC Cleaner
The DTC Cleaner solves this exact issue in a very easy manner. It can clear any inactive fault from the dashboard and reset any active errors, including the SCR LIMP timer. It works just like a diagnostics system would clear faults, but without all of the hassle: no computer interfaces, no software, no confusion. Simply turn on the ignition, plug in the device into the diagnostics port, wait 20 seconds and you are ready to drive once again.
One of our clients has recently shared an issue that he had on the road that was easily solved. He travelled to Greece from the UK (about 1800 mi) on his Volvo FH, expecting to be there early, with plenty of time left for sleep. Once he entered Germany, his truck had issues with the SCR ECU, leaving him with a difficult decision: either repairing his vehicle in Germany or continue to drive towards Greece (another 1200 mi) and back with a 40% power limit.
Which ever way it is, both choices were going to leave him with time wasted on either repair or sluggish delivery. Repair was his ultimate choice – he was quoted 3450 EUR for full repairs (almost £3000). His financial losses due to the trip were tremendous, not to mention his detour that lasted 2 working days.
Since the episode, we have discussed the possibilities of avoiding such situations. The DTC Cleaner seems to be the perfect solution for delaying the situation until back home, visiting your own favourite repair shop.
And if there is no possibility to do that right away, you can delay the situation a multitude of times, right until the point where you will be able to afford the repair bill and loss of a vehicle for a few days.
For more information, visit the DTC Cleaner page for more information or contact us right away if you require a simple solution to your SCR issues.
https://www.canlogic.eu/wp-content/uploads/2016/08/CAN_Logic_Logo_Final-300x88.png
0
0
bmx
https://www.canlogic.eu/wp-content/uploads/2016/08/CAN_Logic_Logo_Final-300x88.png
bmx
2017-05-16 13:50:44
2017-09-01 10:48:25
LIMP mode during transit – what to do?