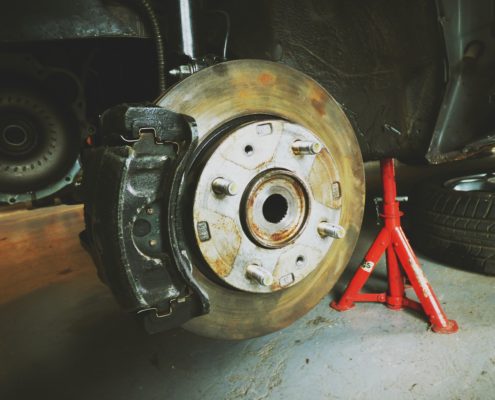 Fleet reliability has always depended on a multitude of factors, but many would agree that the most important aspect of a reliable fleet would be having quality servicing. Repairs covered under warranty which are done by official brand representatives are usually trusted by fleet owners.
Yet, poor management and low control standards in some countries make it hard to trust even official representatives with repair jobs: unknown use of aftermarket or fake parts and unfair practices run rampant in the truck industry in poor parts of Europe and neighbouring nations. Warranty or not, it is difficult to avoid issues such as time constraints, servicing costs and additional parts.
One of the main dangers of servicing abroad is part fraud: cheap, fake parts can be used without your knowledge to do repairs on your vehicle, sometimes even without the knowledge of the mechanic himself. They can be very hard to distinguish from the originals and usually do not set off any red alarms until already installed, usually needing additional repairs after a short amount of time. It is always a good idea to ask directly about the parts used in the repair and refuse it if they are do not want to provide you with exact details, including the brand, country of origin, part/serial numbers and an inspection of the part.
To further ensure proper service, make sure to receive a log with all of the steps taken by the mechanic to install your new part. Something like a NOx sensor change shouldn't take over an hour to do, nor should an SCR catalyst replacement take less than a few hours to look into. You might also consider looking at the price of repair as a good indicator, as a significantly cheaper price compared to competition might mean that lower quality parts or improper procedures are being taken to do repairs on the vehicle.
But regardless if repairs are successful, there is still a massive potential time loss which can be quite a setback both for contracted jobs and the driver. Can Logic Ltd. offers the DTC Cleaner to delay issues until the opportunity to repair the vehicle at a trusted fleet service. The driver would be able to use the device at any point in time to clear faults from the dashboard and continue driving to his destination, finish the job at hand and then tend to repairs.
Features of the DTC Cleaner: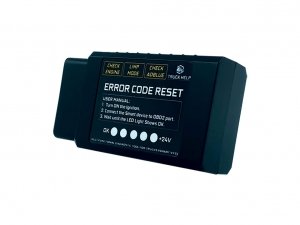 Clears faults from the dashboard within 20 seconds
Easy plug and play functionality via OBD connector
Acts just like a diagnostics system
No additional knowledge or equipment needed
Able to reset LIMP mode timers
2 year limited warranty
Fully legal
https://www.canlogic.eu/wp-content/uploads/2016/08/CAN_Logic_Logo_Final-300x88.png
0
0
James White
https://www.canlogic.eu/wp-content/uploads/2016/08/CAN_Logic_Logo_Final-300x88.png
James White
2018-05-04 12:30:09
2019-02-05 15:37:33
Fleet repair abroad - risks, poor practices and solutions